13 Krstalign™ Parasite Cleanse (Mild)
$

22.00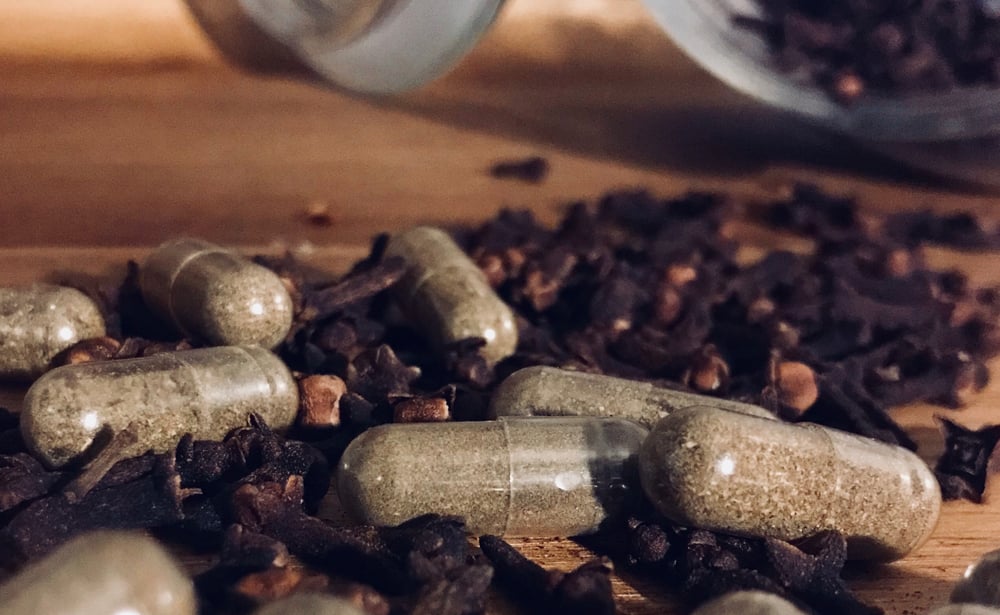 **NEW OPTIONS TO EXTEND YAH CLEANSE BELOW**
This cleanse is designed to prepare your body for a full detox. This particular cleanse is milder than the others for that reason. You will feel the cleansing effects immediately as the body cleans out the unwanted parasites. RAmember to drink plenty of water to flush the body out. 13Love
13 Krstalign™ Parasite Cleanse Ingredients -
- Clove
- Wormwood
- Magnesium Oxide
- Black Walnut Hull
***NOTE: IF YOU WOULD LIKE TO ADD DIATOMACEOUS EARTH IN YOUR CLEANSE PLEASE LET US KNOW IN THE COMMENT SECTION DURING CHECKOUT. ***
Please allow up to 7-10 business days to ship.
Suggested Uses:
3 capsules twice daily for four days.
***This cleanse DOES NOT come with Chickweed Tea. We do recommend drinking Chickweed Tea, after your cleanse, to continue the elimination process. The option to add Chickweed Tea to your order is below.
*WARNING*
It is not recommended if you are pregnant or nursing.
*DISCLAIMER* ALL SUGGESTED USES AND DOSAGE AMOUNTS ARE BASED ON PERSONAL EXPERIENCE ONLY AND SHOULD NOT BE DEEMED AS PROFESSIONAL MEDICAL PRACTICES. WE ARE NOT LISCENSED PRACTIONERS AND AS SUCH THE ABOVE INFORMATION IS NOT INTENDED TO BE USED AS PROFESSIONAL MEDICAL OPINION.
Share